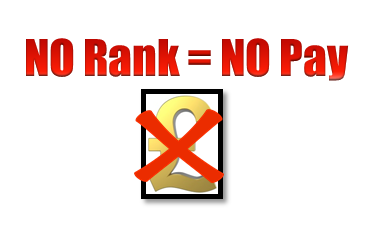 What is the Cost of Performance Based SEO?
This type of SEO pricing structure is relatively new and it has really taken off in recent times. The reason behind this is that whatever risk there is in investing in SEO is practically eliminated. The onus is on the SEO agency to achieve the desired results for the client otherwise they don't get paid.
There are other pricing structures available, and you can read about their advantages and disadvantages here – guernseydonkeyseo.co.uk/how-much-does-seo-cost.html
Below, I have listed the pros and cons of "Pay for results SEO" for you to mull over.
Advantages :
You will only pay the agency once the desired outcome is attained. The bottom line is that if the keywords you want to rank for on your website, that you and your agency have agreed upon, don't rank where they are supposed to, you won't have to pay for the work until they do rank. This is a very low risk SEO investment.
You will know exactly how much your outlay will be in advance so you can budget accordingly. Your SEO agency offering performance based SEO pricing will obviously let you know in advance the cost so you will know precisely the amount you will be due to pay after ranking is achieved.
Disadvantages :
If your chosen keywords are very competitive, your agency may not be too keen to try and rank them. Some very competitive keywords can take many months to rank and the agency may not want to devote the amount of time to it. It may not be cost effective for them to do so.
If your choice of keywords are unsuitable, they might not bring in many buying customers. The keywords need to be "buying keywords" and they have to have enough search volume to be worth doing. You might be paying for a keyword that doesn't bring you in any extra business.
If you are interested in performance based SEO, or anything else that you want to talk about, please give me a shout and I will get back to you soon.
email – [email protected]
Tel – 07781 426713
Pay for Performance SEO – Pay for results – No rank – No pay