Getting your website designed and built by one of the many fine Guernsey web design companies is a very exciting time for your business.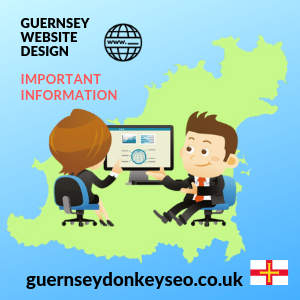 When you first see your brand spanking new website go live online after many months of designing and building it, it is a real thrill. It's visually impressive and it works like a dream, so what can go wrong?
I don't mean to sound negative in any way, but this is just the beginning of having a successful online presence.
The problem is that a business doesn't promote itself, and the same can be said of your newly designed website in Guernsey. It will be the basis of your business in the digital world and you need to promote it just the same as you would your business in the real world.
It needs to achieve the most exposure that it can get so that you can use it to acquire new leads for your business and more buying customers.
Several web designers here in Guernsey, purely focus on designing and building websites, nothing else. If your designer offers other services such as digital marketing, they should have already optimised your new website so you will have a good start.
Anyhow, you have your website live and ready for action, so what is the next step?
Marketing your Guernsey website design with –
Content Marketing
Digital content marketing is about the promotion of a brand or business by creating and sharing information that is intended to eventually help people enhance their lives in some way. This information could be guidance, instructional, amusing or insightful and could take the form of an infographic, a blog post, a video, a podcast or an application.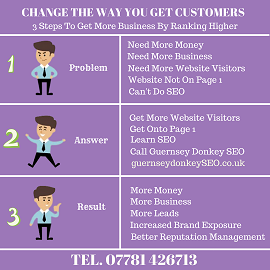 The hope of the creator of the content is that it will eventually lead to a business objective such as acquiring a lead or making a sale.
It's not about hard selling at all, it is more about assisting people to find a way that will solve their question or problem by suggesting a course of action or solution to them, which may or may not include the meeting of your business objective.
A lot of Guernsey businesses are perfectly able to create their own content and in certain cases it is probably best that they do because they know their own business inside out. The problem however in some cases is the lack of time for busy business owners and in these cases, they may choose to contract out the creation of the content to an agency.
Boosting your Guernsey website design with –
Link Building
Link building is a part of off-page SEO or search engine optimisation. It is an important part of promoting your website and to be ranked highly in the search engines results pages SERPS such as Google.
One of Google's main ranking factors is backlinks. They use backlinks as a way to evaluate the importance of a website; in their eyes, a vote of confidence from one website to another.
There are many ways to get backlinks to your website but not every one has the same impact.

If you can get a backlink from a website that is in the same niche or sector as you, it will be valued higher than a non-sector related link.
A link from a high domain authority, from the Guernsey Press for instance, would be a great addition, even though the Guernsey Press may not be in the same niche as you.
Spammy backlinks from link farms or blog networks for example would be frowned upon by Google and in the worst case scenario could get you a manual penalty and you could get de-indexed.

One of best ways that you can get backlinks is to create fantastic content on your website that people will naturally link to. They think that their own website visitors would get value from your content so they will link to it.
Another way to get backlinks to your website is by guest posting. This means that you write content for other websites and they allow you to add a link back to your own site in exchange for writing the article.
Promoting your Guernsey website with –
Data Collection and Email Marketing
According to recent data from Litmus, an email marketing company, over 80% of customers open promotion emails from businesses. You can see that is quite a high percentage and it illustrates the potential that email marketing has for bringing in website visitors and increasing sales, along with enhancing the awareness of your brand.
Marketing with email is a powerful tool as it can deliver a number of promotion methods right to customers eyes. They can contain anything from special offers, newsletters, surveys, product promotion and e-shots for example, and have the ability to develop a loyal customer base for your business.
Supporting your new website design with –
Social Media Strategy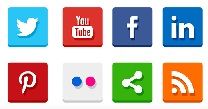 A huge 90% of marketers state that marketing with social media has produced more publicity for their business. This is from a report from Social Media Examiner.
Social media as a promotional tool is broad and diversified, therefore it can be employed to connect to, and create new customers, distribute content and handle marketing campaigns for much less cost than conventional marketing methods would do.
For an example, advertising on Facebook can be done for as little as £1 daily, and is able to be highly targeted at a particular audience with criteria such as age, gender, interests and locality, for example. By using these demographics, Facebook ads can target very particular types of audiences who will value your advert the maximum.
The insights tool that Facebook provides you with lets you to scrutinise the performance of your adverts and you can split test and amend them when necessary.
The beauty of building up a following on Facebook, and social media in general, is that once you have acquired your followers, you can promote your company's products or services to them for free.
By sharing your best content with Instagram, Twitter, Pinterest, Linkedin and Facebook for instance, you can send visitors to your main website and as a secondary benefit, increase the authority of your website to rank better in the search engines.
It is becoming ever more important to utilise social media, so ensure that you set some time aside to create a social media strategy for your business and take advantage of these wonderful tools.
Guernsey website design extra traffic with –
Pay Per Click – PPC
Many business owners use PPC in combination with SEO campaigns to drive more website visitors.  It is a terrific way to ensure that your website shows up in the search engine results. Different to SEO which can take many months to get some traction in the results pages, the great thing about PPC is that results are instant.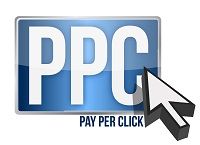 The main PPC platform is Google Adwords, although there are many others. You can create adverts and bid for a position on the results pages for exact, very competitive keywords or phrases. Subject to the price that you bid, your advert may very well appear on top of the organic search results when the keywords that you set are searched for. Sometimes they may appear to the right of the organic results.
All niches and keywords are very different and while some keywords may only cost a few pence to bid for, others can cost tens of pounds, maybe even a hundred pounds per click.
PPC means that you only pay when your advert is clicked on, hence the name.
---
It may seem that there is a lot of work involved, and to be honest with you, there is. However, these efforts need to be made or else your website will not perform to its maximum, and everything that you have done up to that point will go to waste.
Yes, your Guernsey website design company has started off your online journey but you will very likely be unsuccessful with your online endeavours unless you finish the job that your website designer has started.
Please give me a call to discuss how to get your website performing to the best of its ability, or drop me an email –

[email protected]
---
The work that website design companies in Guernsey undertake is as good as you will find anywhere. I have seen tens of thousands of websites due to my work and they produce very high quality websites.
With that being said, I have listed below all of the Guernsey web designers that I can find that you may want to take a look at, at your leisure, to find one that is perfect for your requirements.
Name & Address

Blix Limited, Maison Allaire, Smith Street, St. Peter Port, Guernsey. GY1 2NG.

Tel. 01481 706740

Services

Inbound Marketing, Email Marketing, Content Strategy, Social Media Strategy and Integration, Digital Strategy, Information Architecture Design, User Interface Design, Web Design, User Experience Design, Mobile Website and Application Design, Web and Mobile Web Development, Umbraco and Content Management Systems, E-Commerce Development, Extranets and Intranets, Web and Mobile Application Development.
---
Name & Address

Bazil Guernsey, The Studio – Three Little Pigs, Moullin Cottages, St. Peter Port, Guernsey. GY1 2HP.

Tel. 07781 163558

http://cibuy.com
http://bazilmedia.com

Services

Web Design, E-Marketing, Web Hosting and Email.
---
Name & Address

PJ Web Design Limited, The Studio, The Acorns, La Mare Road, St Andrews, Guernsey. GY6 8XX.

Tel. 01481 230966

Services

Web Design, Full Responsive Design, Secure Online Payment Systems, Search Engine Optimisation, User Friendly CMS, Maintenance and Support, Web Hosting.
---
Name & Address

Web Design Guernsey, Guernsey.

Tel. 07781 116143

https://www.webdesignguernsey.com

Services

Web Design, Web Hosting, Domain Name Registration, Email Services, E-Commerce, PPC Advertising, SEO, Logo Design & Branding, Social Media, Affiliate Marketing, Content Management, Print Design, Email Marketing.
---
Name & Address

Intuitive Limited, Guernsey.

Tel. 07781 166777

Services

Website Design, Mobile Website, Hosting, Domain Names, E-Commerce, Content Management Systems.
---
Name & Address

Indulge Media Ltd, Lefebvre Street, St Peter Port, Guernsey. GY1 2JP.

Tel. 01481 740073

Services

Web Development, Web Design, User Experience, QA Testing, Hosting & Domains, SEO.
---
Name & Address

The Potting Shed Design, The Loft, Upper Mansell St, St Peter Port, Guernsey.
GY1 1LY.

Tel. 01481 727699

https://thepottingsheddesign.com

Services

Brand, Design,Digital, Advertising.
---
Name & Address

AB Design Guernsey, Le Peron, Les Eturs, Castel, Guernsey.

Tel. 01481 252282 + 07781 444469

Services

Design, Branding, Web, Advertising, Digital Marketing, Social Media.
---
Name & Address

Madco, SpaceTen, Market Buildings, St Peter Port, Guernsey.

Tel. 07781 426275

Services

Identity & Branding, Advertising & Design, Web Design & Digital Marketing, Marketing Services, Photography, Copy Writing, Publishing, Online Surveys.

---

Name & Address

Crowd Media Limited, Digital Greenhouse, Market Street, St Peter Port, Guernsey. GY1 1HB.

Tel. 01481 721632

Services

Brand Strategy, Market Research / Auditing, Communication Strategy, Content Strategy, Board Level Digital Transformation, Website Design / Development, User Interface / Interaction Design, Brand Identity / Brand Architecture, Content Marketing, Email Marketing, Event Promotion, Social Media Management, Strategic Consultation, Analytics & Reporting, Training / Brand Management.
---
Name & Address

Pulseight Ltd, Guernsey.

Tel. 01481 736390 + 07781 139356

Services

Web Design, Graphic Design, Branding / Logo Design, Marketing, E-Commerce Websites, Content Managed Websites, Search Engine Optimisation (SEO), Social Media, iPhone / Android Apps, Content Management, Hosting.
---
Name & Address

Oi Guernsey, Unit 9, Les Caches Business Park, St Martins, Guernsey. GY4 6PH.

Tel. 01481 213730

Services

Integrated Advertising Campaigns, Branding and Re-branding, Design and Production, Website/App Design and Build, Email Marketing, Video and Virtual Reality, Social Media Campaigns, Strategic Marketing Support, Media Buying – Traditional and Digital.
---
Name & Address

Betley Whitehorne Image, 55 Le Bordage, St Peter Port, Guernsey, GY1 1BP.

Tel. 01481 723456

Services

Design, Advertising, Social Media, Public Relations.
---
Name & Address

TPA Agency, First Floor Suite, Bordage House, Le Bordage, St Peter Port, Guernsey. GY1 1BU.

Tel. 01481 700070

Services

Digital Marketing, Traditional Marketing, Digital Advertising, Digital Design, Development.
---
Don't forget to drop me an email –

[email protected]
If you don't know your bounce rate from your PHP, check out our web design glossary and get plugged in!
Accessibility – Making certain that a website is able to be viewed in as many possible ways as feasible, from PC's, tablets, mobiles and screen readers. The World Wide Web Consortium (W3C) has technical standards to follow, which is a legal requirement in the UK.
Anti-virus – Computer programs to block, discover and get rid of viruses and other malicious software. Ought to be installed on both PC's and Macs.
Apache – Apache is the most widely used web server programme used on the world wide web.
App – Brief term for application. An app is software that runs on your PC, tablet, mobile and screen reader. Another word for computer programme.
Artificial Intelligence – AI for short. It refers to computerised processes that can't simply be undertaken by calculations, no matter how complicated they are. It makes it possible for the software to learn from experience, adapt to new instructions and execute human-like actions.
Back end – Only available to permitted users, this is the administration section of a website. For example, the server, the programming language, the database and the CMS content management system.
Bounce rate – The amount of visitors to a website that leave from the same page as they entered.
Breadcrumb trail – Is a navigation tool, a series of links through the site's architecture back to the home page. It lets a user know which page they are currently on in relation to the website's hierarchy.
Browser – Software programme to present a page of a website to the internet. Some common browsers are Firefox, Internet Explorer, Chrome and Safari.
Cache – Temporary storage location on your web browser that stores website files such as CSS style sheets, JavaScript, html files, images and multimedia content. Devised to load a web page faster for repeat visitors to the site.
Chrome – An open source free web browser released by Google in 2008. It can be synchronised with other Google products, accounts and services.
Client-side – Refers to operations such as performance, processes and scripts that are performed by the client's (user's) computer in a client–server relationship. see Server-side.
CMS – Content Management System is software that allows a user to create, edit, organise and publish content to the internet.
Content – Anything that is displayed on a website and is part of the user experience such as textual, visual (images, videos and animation), audio and downloadable files.
Cookies – Small text files from another website that require approval to be placed on your computer's hard drive, browser, directory or subfolders. They are meant to monitor your actions within the site to help you if you ever revisit the site.
CSS – (Cascading Style Sheets) is the principal computer language used for designing and forming websites. It describes how HTML elements such as colour, size, typeface and links are to be displayed.
CSV – (Comma Separate Values) is a basic tabular data file that can be opened into a plain text editor. It's also arranged so the data can be imported a spreadsheet such as Excel.
Database – A compilation of files, records or information that is stored on a Web server.
Domain name – Basically is your website's address and name. It is the place where internet users can gain admission into your website.
Dynamic – A Web page or website that gives individual users an unique interactive experience by changing the time, time zone, language and other elements.
E-commerce – Purchasing and selling products and services online.
Edge – A Microsoft created web browser.
FTP – (File Transfer Protocol) is a way to transmit files between different entities over the internet.
Firefox – A Mozilla designed open source and freeware web browser.
Flash – An Adobe produced plugin that enhances a range of functions on websites, such as streaming audio and video.
Form – Users can enter information into a form on a web page and the data is then collected by the Web server for future use.
Front end – The part of a website that is available for anyone to see on the internet.
GIF – An image file that can be used to create animations but has a limited amount of colours.
Guernsey Web Design – Website Promotion After Its Development
Summary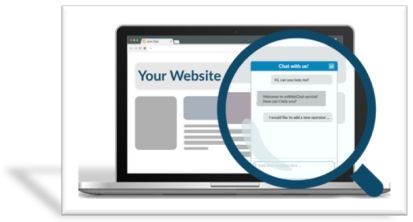 Article Name
Guernsey Web Design - Website Promotion After Its Development
Description
Getting Your Website Built by One of the Many Excellent Guernsey Web Design Companies is an Exciting Time for Your Business. It's Not The End Though. You Need To Promote It for Maximum Benefit.
Author
Publisher Name
Publisher Logo