Where and how to find a property for sale in Guernsey.
There are several ways to find houses for sale:
The first is via a Guernsey estate agent.
You can physically visit the offices of various estate agents, check out if they have experience of selling the type of property you want then view the property details. There are advantages in speaking face to face and developing a relationship with the agency, they may e-mail or send you details before letting others know. They can also get to know exactly the type of property you are looking for.
Register with several agencies that will then send you details of suitable properties as soon as they come on the market. This will not usually involve any additional cost.
Alternatively there are a growing number of websites offering details of properties on the market. There are many on line estate agents who provide virtual tours of the properties they are selling, including residential and commercial properties, old and new homes.
Check out the Guernsey Press and find out its property day.
You could also drive or walk around the area you want to live in and look for properties with "For Sale" boards. Make a note of the contact details, you can then contact the estate agent or even speak to the owner.
If you are interested in buying a newly built house, you will find the opening times and locations of the various show houses in the property pages of the local newspapers. The building companies will also be happy to supply you with brochures featuring detailed specifications of their range of housing.
Selling a House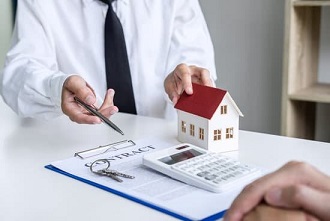 First impressions are important.
Check the front of the house, cut the grass, weed any flowerbeds, invest in a hanging basket, even paint the front door. Put the bin out of sight. Empty the garage and park the car outside the garage.
Ensure when prospective buyers enter your property it smells fresh, try fresh flowers or a bowl of citrus fruits; or try smells such as coffee, fresh bread or vanilla. Open windows every day to bring fresh air into the house, opt for cleaning products with a 'natural' smell. Avoid cooking strong smelling foods such as fish before prospective buyers arrive.
Tips to make the best of your home:
Make your home look its best. Before selling a house go from room to room deciding where improvements could be made. Ensure each room in your house has a specific purpose, making it more appealing.
Aim to create a sense of space. Tidy up and remove all clutter. Make use of any unused space to store and hide clutter. Use this as an excuse to get rid of any old junk.
Touch up any areas that may need freshening up, such as chipped woodwork or mending dripping taps. However a complete redecoration may suggest you have something to cover up. A small investment in paint and cleaning materials could pay for itself several times over. As a guide if repairs need doing it is usually worth getting them done before selling a house or the value of your property may be reduced.
Research shows that most buyers prefer natural colours. Pale, plain shades maximise the feeling of space and light.
Dust and clean the whole house. Wash down paintwork and clean windows. Don't forget to make the bed! Remove all personal items such as family photos which may distract buyers. Remain as detached as you can when selling a house. Potential buyers have to visualise their belongings in your house so the less of you and your clutter the better.
Advice on when and how to sell:
Selling a house when the Guernsey market is at its busiest, during spring and autumn, is most effective. Selling slows down considerably during late summer and around Christmas.
It is advisable to be available for viewing at all times. You may wish to leave keys with your estate agent, but expect a phone call and as much notice as is possible.
Ensure prospective buyers feel comfortable. Offer them a drink and allow them space to look round the house. Allow your prospective buyers as much time as they need and offer nothing but the opportunity to ask questions.
A 'FOR SALE' board is a great way to advertise your home, every extra method helps. Try also advertising online on the internet.
Don't be put off by an early offer. Decide what price is acceptable to you and invest time and effort getting that amount.
Estate Agency Selling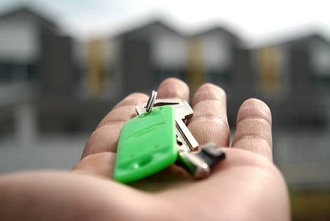 Advice on finding the right estate agency and conveyancing solicitor, including procedures and costs of selling a house in Guernsey:
Find the right estate agency for you.
Prices range from 0.5% (available online) to 1.5%. Most sellers decide that it is better to entrust the sale of their biggest investment to a professional, rather than attempting to learn about selling a house in a trial and error method. However some vendors feel that the benefits do not outweigh the costs and prefer to sell their house themselves. The most successful home sellers are those who take an active role in the process, whether it is as a sale by owner or a sale by an estate agent.
Deciding whether to use a Guernsey estate agency or not has a great deal to do with what you feel the level of your capabilities are. If you feel fully confident that you can handle all of the details you may well want to attempt selling your home on your own. If you have any doubt whether these may lie outside your expertise, you most likely will want to use an estate agency and leave the details to them.
What to look for in an estate agency:
An understanding of your needs.
A willingness to work with you until your needs are fulfilled.
A sense of professionalism.
A familiarity with the area in which you have an interest.
A familiarity with the price range in which you have an interest.
Strong references from previous buyers.
Possible questions to ask a prospective estate agent:
How long have you been in estate agency?
Are you a full time agent?
Are you familiar with the area in which we want to look?
How many home sales did you participate in last year?
What is the average sold price of the homes you sold last year?
Do you normally work with sellers or buyers?
How many buyers are you presently working with?
How many sellers?
Ask friends or relatives about their experiences with specific estate agents, both good and bad. Was the estate agent easy to work with? Did they felt that the estate agent was responsive to and met their needs? Would they use the estate agent again?
If you decide to sell your home with an estate agent, they will be able to acquaint you with all of the fine points of offers, contracts, and negotiation.
The estate agent will value the house. You may wish to obtain two or three valuations and decide which is most appropriate for you.
You will need to find a solicitor who has expertise in conveyancing. This can cost upwards of £3,000 their fees include:
Charges for sale – approx. £500.
Charges for purchase – approx. £500.
Local search fees – approx. £100.
Land registration fees – approx. £200.
Stamp duty – % of the purchase price of the house you are buying.
0% £0 – £60,000 1% £60,001 – £250,000 3% £250,001 – £500,000 4% £500,001 +.
Land charge search fees – approx. £10.
Mining search (if applicable) – approx £17.
Mortgage Administration Fee – approx £100.
You will also need to pay for:
Mortgage indemnity fee or mortgage guarantee premium (on mortgages over 90%).
Surveys – either the homebuyers survey or buildings survey.
Specialist reports if required.
Mortgage arrangement fee.
Redemption penalties and any other mortgage product tie-ins.
Deposit.
Estate agent's fee.
Removal firm costs or van hire.
Decoration and repair.
Ongoing outlays.
Mortgage payments.
Utilities.
Council tax.
Buildings insurance.
Contents insurance.
Life assurance.
Buying a House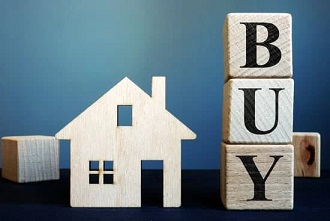 First steps when buying a house in the Guernsey
Check you are eligible and able to obtain a mortgage. Currently there are many mortgages on the market it is therefore important to carefully calculate what you can afford and which mortgage suits your circumstances. In general, the larger your deposit, the better the repayment deal.
Selling first?
Put your house on the market as soon as soon as you decide to buy your new home. If you can get an offer before you begin house hunting any subsequent offer you make will be taken seriously. Make it clear that you will not move out until you have found a new home.
Viewing houses
If you see a house or houses you are interested in, view as soon as you can, use lunch hours or visit on your way home. As a guide treat it as a job not a hobby and invest time and effort.
If you are eager to view estate agents will put you at the top of the list when something new comes on the market. Take your time looking round a property; don't let yourself be rushed by the owner or estate agent.
Do not be put off by furnishings or shabby decor that is not to your taste. Focus instead on the condition of the property and the layout of the rooms. Do not think about the property in isolation; check out the surrounding area and nearby amenities.
Try to view a property you are interested in at various times of day and on different days of the week – even if you just view it from the outside. Ask the vendor questions about the running costs of the house.
Making the offer
If the price is reasonable and the property is what you want you could consider paying the full asking price. This means you will be taken seriously and lessen the possibility of someone else stepping in. Alternatively you can offer a lower amount than the asking price and negotiate via the estate agent until you and the vendors are happy with the amount agreed. All offers should be made with the stipulation of taking the property off the market.
Getting your survey
The lenders survey is simply a mortgage valuation to establish the amount and terms of the loan. It will not point out structural defects or tell you if the property is worth the money you will be paying for it. To find this out commission a chartered surveyor before you sign any contracts. There are two main types of survey, a homebuyers report and a buildings survey.
Homebuyers Report
If you property you wish to purchase is in reasonable condition and is less than thirty years old then this is the survey for you. This is a cheaper option, which aims to provide judgment on whether to proceed with the purchase, assess if the property is a reasonable purchase at the price agreed and highlights actions to be taken before contracts are exchanged.
Buildings survey
If the property is unusual, has had extensive alterations, is older than thirty years or in need of repair then this report will give detailed technical information on construction, materials used and a listing of major and minor defects. The cost is upwards of £400 and you should expect to receive the first report within three weeks of the survey.
Which surveyor?
Your estate agent, mortgage lender or friends and family may be able to recommend a surveyor. If not try the Royal Institute of Chartered Surveyors.
Chains
When buying a house, you will probably be part of a chain, where you are dependent on each sale going through at the same time. One in three chains fall apart (for numerous reasons), often at the last minute and properties are lost. There is little that can be done to alter the process. A 'Home Sellers Pack' is being introduced in Guernsey, where necessary surveys, searches and paperwork are arranged in advance. The best way to ensure a chain does not break is to stay in regular contact with your solicitor and estate agent, hopefully highlighting any potential problems early on. Consider moving into renting accommodation if it keeps the chain firm or moving quicker than anticipated.
Overbidding rivals (gazumping)
Overbidding rivals (gazumping) is something estate agents are powerless to stop. Under the Estate Agency Act they are obliged to pass on all offers. Tips to improve your position: Take out one of the insurance schemes available. Be nice to the seller, if you've established a relationship it is harder for them to let you down.
Moving House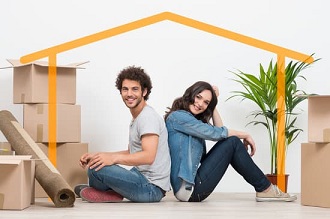 Planning is essential. Before moving house write a checklist to help you with your move. Below are some points to consider:
Packing belongings may take longer than anticipated. Start earlier rather than later. Ensure you have enough boxes, packing and tape. Label each box clearly with room and details of contents. Label all fragile items.
Defrost freezer and empty fridge and freezer of contents.
Pick up any dry cleaning; take back videos or books or any other borrowed items.
Notify milkman and newspaper shop.
Make sure your solicitor has the right contact details to let you know when you have completed on the property.
Send out change of address cards or e-cards.
Put all essential documents in a safe place and keep together with valuable items such as jewellery on your person.
Guide to removals
Chose a reputable removal company ensuring you can complain and seek compensation if anything goes wrong.
Get three quotes from potential removal companies.
Let the removal company know the size of house you are moving from, the amount of furniture and number of boxes anticipated so they can assess the size of truck needed.
Avoid moving on a Friday, especially the last Friday of the month. More is charged for moving on Fridays and weekends.
Make a provisional booking with the removal firm, subject to exchange of contracts.
Arrange insurance for the move.
Make a list of your possessions so you can check if anything has to be left behind.
Arrange a parking space for the removal van.
If you're moving house yourself ensure you have the right sized van. Too small and you'll be making several trips, too big and you may have problems parking. Ask friends for help in advance.
Tips for your moving day:
When the removal men arrive talk over the day over a cup of tea or coffee. Let them have a map of where the new property is and a plan of the new house, so they know where boxes and furniture should go. Also suggest places they could go for lunch.
Ensure you have agreed costs and when to pay the removal men.
Set aside the vacuum cleaner and cleaning products.
Strip beds and put bed linen into an identified place for the evening so you will not have to rummage through boxes for essentials on the first night.
Pack a box with essentials for when you arrive at your new house. Include items such as a kettle, tea, biscuits, milk, mugs, toilet roll, torch, screwdriver, can opener etc. and relevant phone numbers.
If anything is irreplaceable take it with you in the car.
Check windows and doors are secure. Check gas and electricity are switched off.
Leave any advice you have on the local area for the new owners.
Leave a forwarding address or sticky labels just in case you've forgotten something.
Label any keys for new owner.
Only let the new owner have keys once the legal details have been completed. Alternatively leave the keys with an estate agent and let them handle things.
At the new house:
Check the utilities and services are working.
Clean anything you need to before unpacking.
Make sure no possessions have been damaged in transit, before the removal men leave.
Ensure you know how to set the heating timer and know where the stopcock and gas taps are.
Check the utility readings and confirm what companies have received.
Unpack and enjoy your new home!
Property Auctions in the Guernsey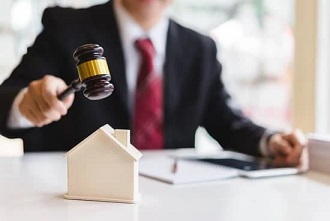 There are several differences between buying from property auctions and from estate agents. At a property auction:
A contract is binding once the auction hammer has been banged.
The property is put on sale on a specific day.
There is no risk from gazumping.
A wide range of properties are available through auction, including seized repossessions and properties needing renovation.
Legal enquiries and searches must be done before bidding.
All bids made are unconditional so finances must be in place beforehand.
Choosing your property
Look through the catalogue and mark those properties of interest to you.
Check the guide price, this is not the asking price but a guide price only.
Call the agent and ask to arrange to view the residential or commercial properties that interest you.
Register your interest with the agent. The agent can then contact you if the property is withdrawn.
Enquire about any legal issues. Pass a copy of the auction catalogue to a solicitor, as you will be expected to sign and exchange contracts in the auction room.
Get your finances sorted. If you need a mortgage get it approved in principle before the auction day. The price you bid for is the price you must pay. A deposit of 10% of the purchase price is required on the day. The minimum deposit is usually £1,000. The 90% remaining is payable within 28 days.
Ensure the deposit is ready and that your lenders know you are purchasing your home by auction.
If you are unable to attend the auction you can make a proxy bid, by telephone, in writing or online over the Internet. The agency must have your registration form and cheque for the deposit before bidding commences.
It is advisable to call the agency the day before the auction as sometimes houses are sold or withdrawn prior to the auction.
On the day you will need the catalogue, your cheque book, a form of ID, the contact details of your solicitor.
During the auction the auctioneer invites bids at a certain increase level. To bid raise your hand or catalogue.
If you are successful in purchasing at the fall of the hammer you will be expected to fill out a simple form and produce a form of ID. You will be given a 'lot card' which your proof of purchase. The contract will be prepared and signed.
As soon as the contracts have been exchanged the property is the new owners insurable risk, so it is essential to arrange building insurance immediately after the sale.
Letting Agents
Letting Agents or Property Management Specialists are found across Guernsey.
If you wish to rent your property out, you can employ the expertise of property letting agents.
There are thousands of letting agents countrywide who manage residential and commercial properties ranging from small studio flats to large penthouse apartments, with prices ranging from a few hundred pounds per month to several thousand.
The letting agent will deal with the day to day renting and management of your property.
Costs range from 5% to 15% per month, or a flat fee is charged.
The level of service will differ from agency to agency.
When letting your house via a letting agent you can generally expect:
The agency will deal with general repairs and often provide out of hours emergency services such as lost keys, plumbing emergencies or burglary.
The agents will usually obtain a deposit of 25% to 50% greater than one month's rent, refundable at the end of the tenancy.
When looking for letting agents consider whether they provide:
A free valuation and advice service.
Regular monthly payments.
High profile marketing of your property.
Rent protection insurance.
Access to corporate/executive lets.
Up to date legal compliance.
Careful tenant selection.
Experienced well trained staff.
Comprehensive Letting and Management service.
Friendly efficient service.
Letting your property yourself:
If you are considering renting out your property yourself this can be a time consuming business. Some of the areas you may have to deal with are:
Late night or frequent phone calls to your home for repairs or problems.
People who will not maintain or damage the property.
General complainers.
Slow payers.
Legally, you will need some sort of rental agreement with your tenants. A lease is important because, if it is properly written, it will spell out the exact terms, what you expect from the tenants, and what they should expect from you.
Before you begin advertising your property, make sure that it is in a suitable condition. Nothing will turn off a potential tenant faster than a scruffy, dirty house. If you have tenants presently in the property, make sure that they are aware that it must be available, in good condition, for showings. Come up with a coordinated plan for when you are going to begin marketing the property and where.
Residential Property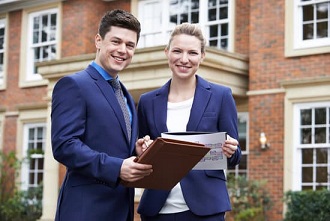 Residential property – Procedures for selling and buying a Guernsey house
Check you can get a mortgage and have enough money for a deposit.
Ensure you have enough money to pay the moving costs which include legal and solicitors fees, valuations, surveys, stamp duty and removal costs.
Get your property valued by an estate agent, most will provide a free valuation.
Click here to identify estate agents in your local area.
Decide which valuation you feel is most appropriate and the estate agents you would prefer to sell your house with.
Engage your chosen estate agent. Prices cost between 0.5% and 1.5% of the property value for the estate agent to see you house.
Obtain an initial insurance quote for a residential property.
Get the residential property ready for selling.
Put the property up for sale – a For Sale board provides an additional method of advertising you wish to sell.
You may also wish to sell via auction.
Accept an offer on your house.
Find a new home, locate local estate agents or look on the internet.
Arrange a survey either a homebuyers report or a building survey.
Confirm the offer price.
Arrange an exchange date and buy your new home.
Ensure a deposit is accessible.
Book buildings insurance.
Fill out fixtures and fittings form.
Exchange and sign contracts.
Organise and book removals.
Prepare money.
Organise transfer of utilities.
Notify change of address – consider post office redirection.
Moving day – sort out own cleaning in old and new house.
Take meter readings and report to utilities.
Commercial Property
The sale, letting or purchase of commercial properties or businesses requires a degree of technical knowledge and access to specialised marketing. The success or failure of a business could depend on the choice of the right property in the best location. It is important to find estate agents with the necessary knowledge and experience to ensure a successful transaction.
You may also wish to engage a specialist commercial property lawyer:
If you are selling commercial property the property lawyer will prepare the sale contract. Answer any questions raised by the buyer's lawyer; negotiate and reach a binding agreement; complete and secure your money as quickly as possible.
If you are buying commercial property the property lawyer will make sure the seller has a good title to pass onto you. They will negotiate and obtain the best contractual terms available; carry out searches to check if there are any problems with the property; satisfying your bankers or other funders and complete your purchase as quickly as possible.
If you are renting a commercial property the property lawyer will check the terms of the commercial property lease (generally a 30+ page document – predominantly in favour of the landlord!); negotiate to minimise the risks and potential cost to you as tenant and get you into the building as quickly as possible.
If you are investing in commercial property the property lawyer will check the terms of the commercial property leases you are taking over from a landlord's perspective; liaise with your bankers or other funders regarding your loan or mortgage and complete your purchase to suit your timetable.
If you are a commercial property developer the property lawyer will help you assemble the site; advise on planning issues; deal with the legal requirements of your bankers or other funders; prepare contracts conditional on planning consent, or options to buy land; joint venture agreements; prepare letting agreements to pre-let to prospective tenants; 'forward sale agreements' with institutional funders; and other sophisticated development agreements.
Choosing a business premise is one of the most important decisions that a business will make. If you require rented premises for your business you will need to agree a commercial lease, referred to sometimes as a business tenancy. A commercial lease, however, is a significant and complex undertaking.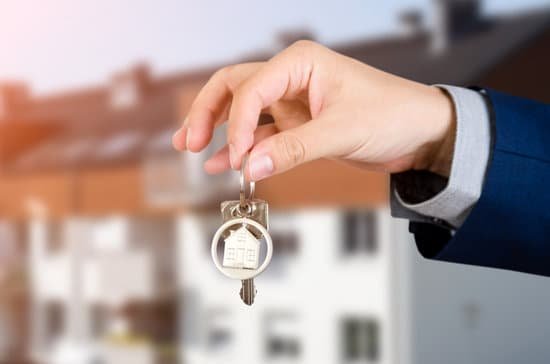 List of Guernsey Estate Agents
Sheppards,
46 Le Bordage,
St Peter Port,
Guernsey,
GY1 1BP
Alpha Estates (2016) Ltd,
20 Mansell Street,
St Peter Port,
Guernsey,
GY1 1HP
Savills,
1 Le Truchot,
St Peter Port,
Guernsey,
GY1 1WD
Maxwell,
Compact House,
Nocq Road,
St Sampsons,
Guernsey,
GY2 4PB
https://www.maxwellestateagents.com/
Carre Property Limited
https://www.carreproperty.co.uk/
Vision
All Island Property,
Halfway,
Vale Road,
St Sampsons,
Guernsey,
GY2 4BQ
https://www.allislandproperty.com/
Shields & Rutland,
31 Glategny Esplanade,
St Peter Port,
Guernsey,
GY1 1WR
https://www.shieldsandrutland.gg/
Mawson Collins,
Lifestyle House,
L'Islet Crossroads,
St Sampson,
Guernsey,
GY2 4SR
https://www.mawsoncollins.com/
Chateaux,
Brenton House,
Les Petites Capelles,
St. Sampson,
Guernsey,
GY2 4GX
Cranfords
New Road,
St Sampsons,
Guernsey,
GY2 4QE
Lovell & Partners Limited,
PO Box 50,
11 Smith Street,
St Peter Port,
Guernsey,
GY1 4BA
Cooper Brouard,
The Old Post,
Grande Rue,
St Martins,
Guernsey,
GY4 6RR
https://www.cooperbrouard.com/
Swoffers,
Estate House,
Ann's Place,
St. Peter Port,
Guernsey,
GY1 2NU
Livingroom
North Clifton,
St. Peter Port,
Guernsey,
GY1 1JR